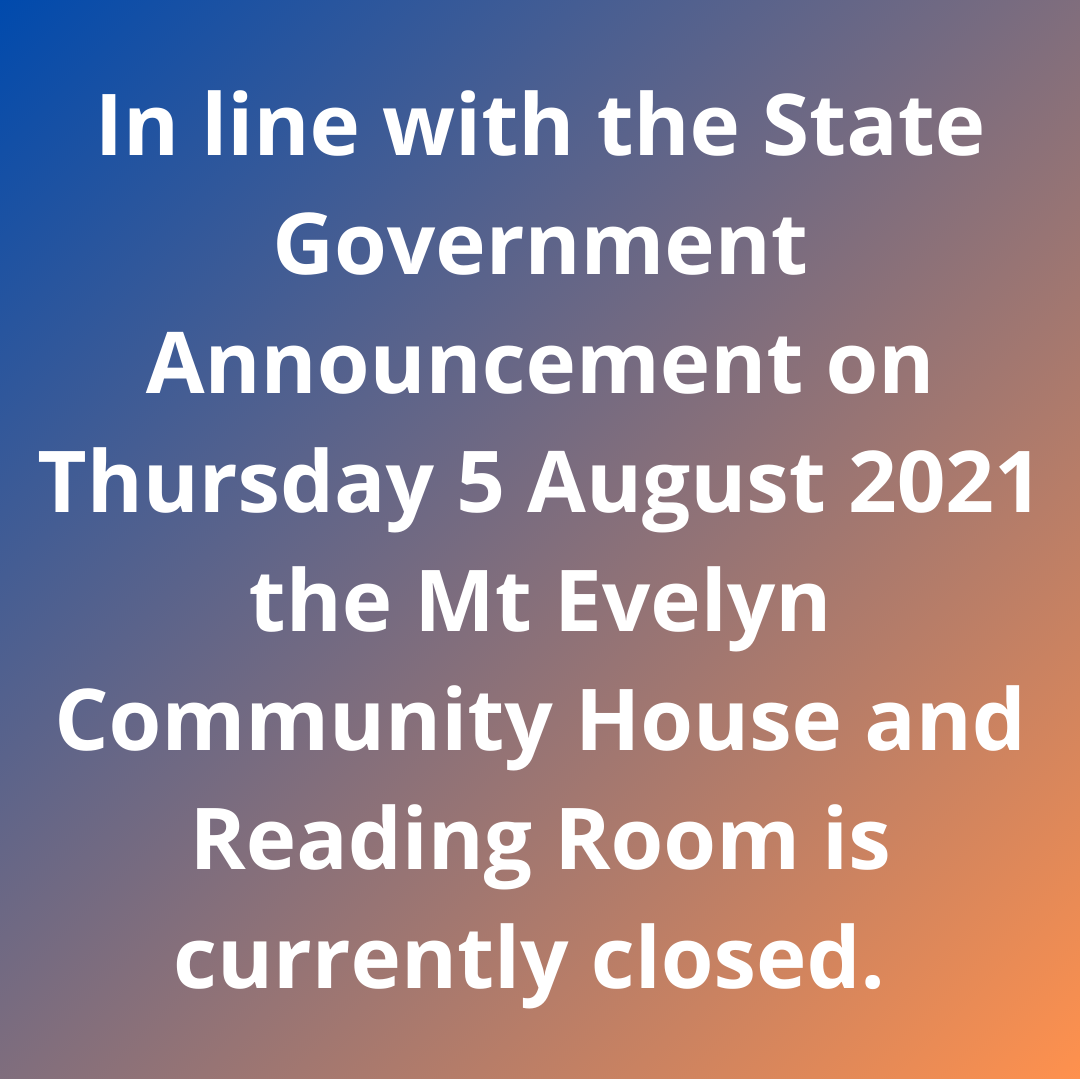 MECHRR is currently closed
From 6 August 2021 .
In line with the State Government announcement on Thursday 5 August 2021 the Mt Evelyn Community House and Reading Room will be closed from Friday 6 August 2021.
---
Course Conditions
Course confirmation
All courses are confirmed prior to commencement. If a course doesn't go ahead you will receive a refund or you can transfer to another course.
Payment
Where the activity attracts a cost, payment is required before commencement of the activity. Payment can be in-person at the Community House or via EFT directly into the bank account. Your participation is important to us. If the cost of a course is stopping you from becoming involved, please talk to us.